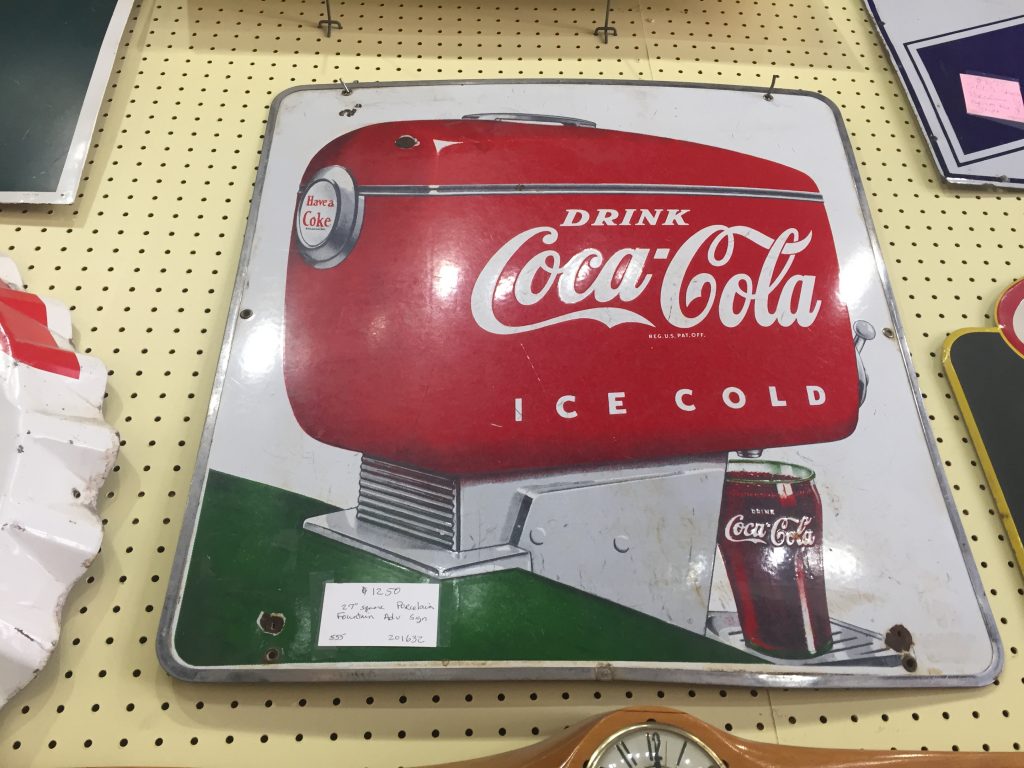 St John Antiques carries vintage signs of all types. The operative word here is "vintage." We steer clear of anything newer than the 60's and work really hard to avoid being fooled by reproductions. The reproduction game has gotten better and better, with both tin and porcelain signs. St John Antiques does not carry reproductions and we stand behind our advertising signs as being original.
That said, we look for clean signs and unusual signs. We carry porcelain and tin signs of all types including the coveted soft drink and oil & gas signs. Currently our favorite three signs in the shop are all porcelain: a two-sided 30-inch Magnolia Gasoline sign, an early post war coke sign depicting a coke fountain serving machine and a 1930s Selz Shoe sign displaying a pair of "happy feet." Magnolia Oil originated out of Spindletop with its headquarters in Dallas. It was sold to Standard Oil in the 30's and its Pegasus logo became the iconic Mobil Oil logo.
Our advertising reaches beyond signs to include things like ice cream and beer trays, tins of all kinds including coffee tins, lard, meats, candy and (you name it).